Become an Instructor
October 20, 2020
2021-11-05 17:20
Become an Instructor
Become an Instructor
And change lives — including your own
Discover Your Potential
Are you someone who are passionate to teach Electronics, Electricals, Computer Science & Technology and its Related Engineering Students. You are at the right place. Become and Instructor and get an instant access to global Semiconductor Enthusiasts eLearning Community.
How to Become an Instructor
Create an instructor account
Go to semiconductorclub.com on your browser.
Login with your account. (If you have not a registered user. you may login with your social media account or signup manually)
Click Become an Instructor or Teach on Club
Next, click Start teaching today
Once you have completed the instructor signup, you will be able to see the instructor Dashboard tab on the menubar. where you can create course, track report, earning and more...
Instructor Payment
Instructors receive 62% Flat on each sale.
Note: Semiconductor Club makes all instructor payments in Indian rupee (INR). regardless of the currency with which the sale was made. Semiconductor Club is not responsible for your foreign currency conversion fees, wiring fees, or any other processing fees that you may incur.
Quality Standards
At least 30 minutes of video content
At least 5 separate lectures
Valuable educational content.
HD video quality (720p or 1080p)
Audio that comes out of both channels and is synced to video
Audio Quality that is not distracting to students
A completed course landing page

A course image in line with  image standard
A course title and subtitle that includes relevant keywords.
A course description
A completed target student section.
A complete instructor bio and profile picture
Plan your curriculum
You start with your passion and knowledge.
The way that you teach — what you bring to it — is up to you.
Record your video
Use basic tools like a smartphone or a DSLR camera. Add a good microphone and you're ready to start.
If you don't like being on camera, just capture your screen. Either way, we recommend two hours or more of video for a paid course.
Launch your course
Gather your first ratings and reviews by promoting your course through social media and your professional networks.
Your course will be discoverable in our marketplace where you earn revenue from each paid enrollment.
We're here to help
Our Instructor Support Team is here for you 24/7 to help you through your course creation needs. Use our Support Center, to help you through the process.This community group is always on, always there, and always helpful.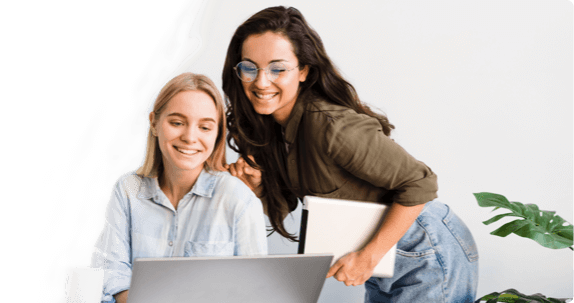 Become an Instructor Today
Make a global Impact by sharing knowledge.